View on Amazon
Talwan's Vengeance
18-year-old Loslin Kelser has had to grow up fast and has gone from being a slave to a feared master pirate. His ship, the Talwan, takes him on many adventures on the planet Atho. With his brother West (who now stutters from all the abuse he has endured as a slave), sidekick Tarana, and a ship full of ex-slave children, he embarks on the adventure of their lives. In their quest to uncover the truth about a mysterious scroll linked to the Kelser family, the crew of the Talwan encounters perils and discovers secrets hidden for years.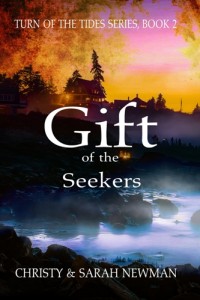 View on Amazon
Gift of the Seekers
In this, the second book of the series, Turn of the Tides, magic-wielding pirate captain Loslin and his brother West follow the cryptic riddles in the magic scroll left by their father for them. They are sent to Acerima to find a mysterious man named Bobbyn and hone the skills they need in order to fulfill their role in the ongoing saga. The story is packed full of magic, brotherly love, battles with monsters and men, and some fun surprises along the way.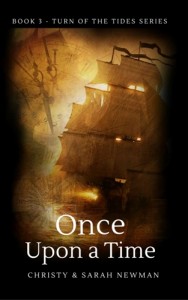 View on Amazon
Once Upon a Time
In the sensational third book of the Turn of the Tides series, Loslin and West are swept into a breathtaking turn of events. After developing their individual Gifts, they are well-prepared to meet the obstacles strewn along their path towards destiny. Will they be able to rescue their father, who remains in the grip of a powerful, evil king? Will they be able to stop the hands of time that spell either their doom or their ultimate triumph? Along the way, stunning new relationships are formed or revealed.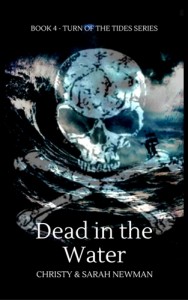 View on Amazon
Dead in the Water
With the timeline set straight, Loslin and West Kelser make it their business to rescue those victimized by human traffickers of Atho. When trouble runs headlong into their ship, Loslin, West, and the crew are drawn into a fight against a horrific evil—a man who kidnaps those with the Gift.
Meanwhile, Satub leads a personal war against his long-time enemy who is hiding and reproducing unhindered on Talwan's Vengeance—skubrats.
Turn of the Tides Reviews
"Great beginning to a promising series. The adventure of two pirate brothers, former slaves, seeking vengeance on those who have wronged them. Until they learn of a greater mystery through a magical map, and their voyage of simple revenge becomes a journey of much greater importance." – Steven
"In their quest to uncover the truth about a scroll linked to the boy's family, the crew of the Talwan encounter secrets they never knew existed. This novel is a promising start to an interesting series for young adults; but grown-ups will like it too, as it holds its own in the sci fi/epic fantasy genre. If fantasy is your passion, go no further. Recommended." – Oregongirl
"This book is a great read and a wonderful escape from today's troubled world! I enjoyed the surrealistic pirate plot, intrigue, character development, and the way it was written with "memory" flashbacks. The brothers Loslin and West's adventures on sea and on land with all kinds of nefarious characters really added a page turning element to this book." – Marian