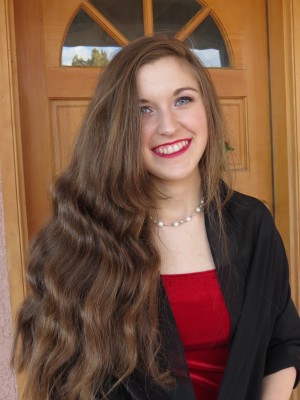 Sarah is homeschooled and best friend of her sometimes co-author and all-the-time sister, Christy.
She loves to write, ride horses and sing off-key with and without her sister, Christy.
More than any of her numerous other hobbies, such as drawing and painting, she enjoys producing books and short stories for your entertainment and pleasure.
Sarah lives in the high desert of New Mexico with her beloved family, cats and dogs. She also tolerates the not-so-beloved chickens and fish.
She was just declared a winner in the 6th Annual Summon Your Muse Community Writing Contest, and joined the American Christian Fiction Writers (ACFW) in 2016.